Alexander Taylor
-
London-based creative technologist and web developer.

This is a collection of projects I have completed in a personal/non-professional capacity.
✉ a@alexandertaylor.org
2016
Visual Communication
Experimental Design
Includes Book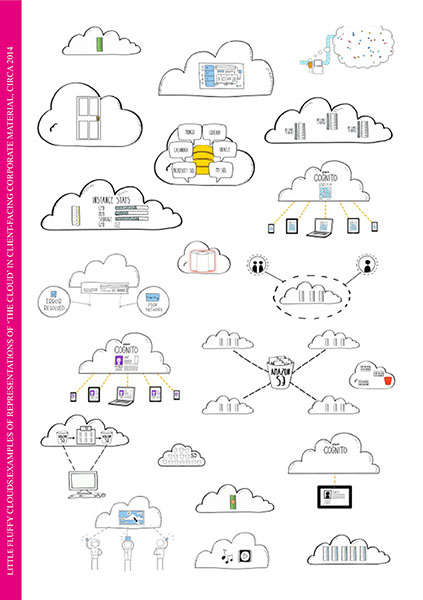 Size: A4
Pages: 28
Format: PDF

Early research that went on to inform my MA thesis (Castles in the Sky: Charting the evolution of the digital cloud through evolutions in its representation).
Download: https://www.alexandertaylor.org/pdf/little-fluffy-clouds.pdf